Welcome To Compressors For Manufacturing
Compressors for Manufacturing (CFM) is a Burlington, Ontario based company that prides itself in providing outstanding service and support to all companies in the Southern Ontario region. We are professional and thorough in everything we do, ensuring your complete satisfaction at all times with superior service at competitive rates. From supplying and installing new equipment to servicing your existing industrial air equipment, CFM is here to help.
The Compressors For Manufacturing Team Proudly Distributes Atlas Copco & Hankison Products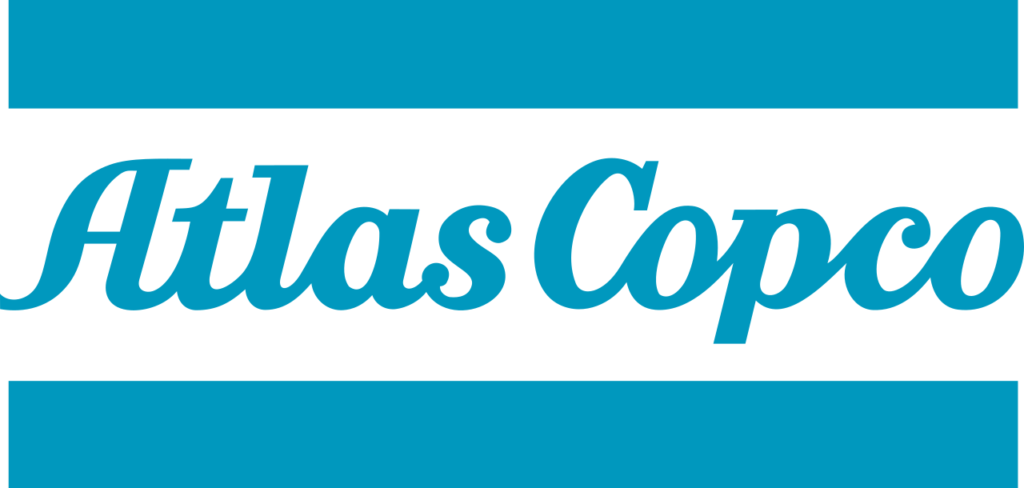 Variable Speed and Fixed Speed Air Compressors
Air Compressor Servicing & Maintenance
Our sales and service team aims to provide turn-key maintenance plans for your Industrial air compressors and air dryers, parts and service for your existing equipment and specialty filters for all your specifications. We offer environmentally-friendly solutions for your business needs. All quotes and estimates are presented free, quickly and professionally. You will not find a more dedicated staff to assist you with all your industrial air compressor equipment and parts.
Preventative maintenance is a key component in reducing downtime. Stay ahead of the issues with Compressors For Manufacturing.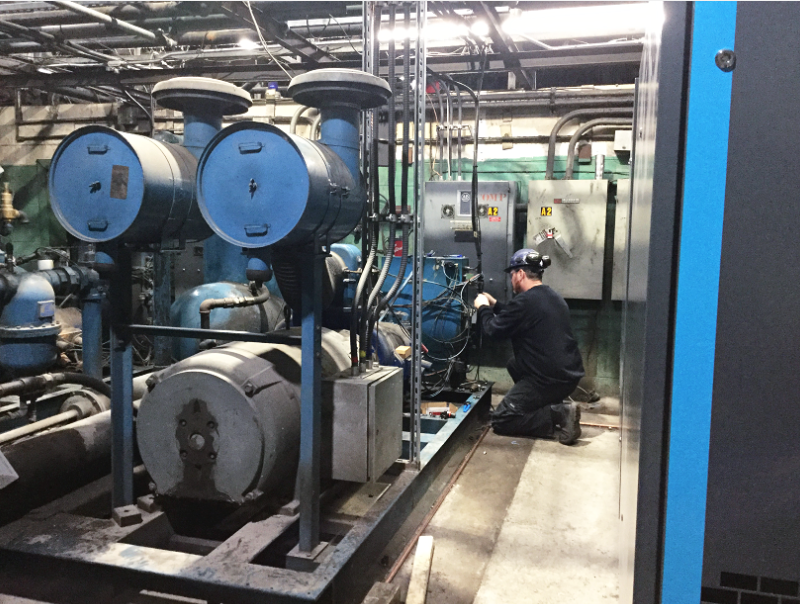 Industrial Air Dryers
Industrial air dryers are essential for removing water from compressed air piping. Excessive water in compressed air can cause a variety of problems such as freezing of outdoor lines, corrosion in piping and equipment, malfunctioning of instruments and processes.
-Breathing Air Purifier
-Energy Efficient Flex Air Dryer
-Regenerative Desiccant Dryer
-High Inlet Temperature Compressed Air Dryers
-Hankison HPET Series Dryer
-HMM & SSM Series Membrane Air Dryers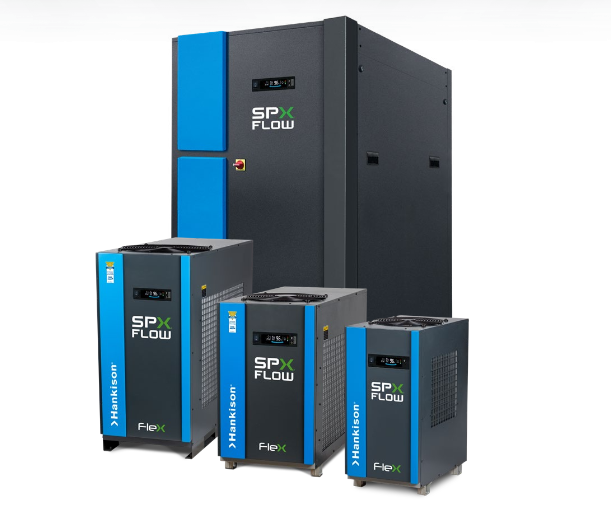 Reduce Your Hydro Bill
We can help you lower your hydro costs with simple improvements to your compressed air system. Our company assisted a major metal manufacturer in reducing energy costs which in turn generated an incentive for 50% of the overall project. See how we utilize a five-step process to present attractive ROI and amazing energy savings.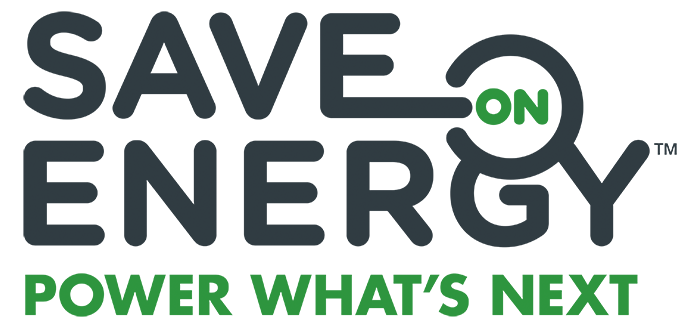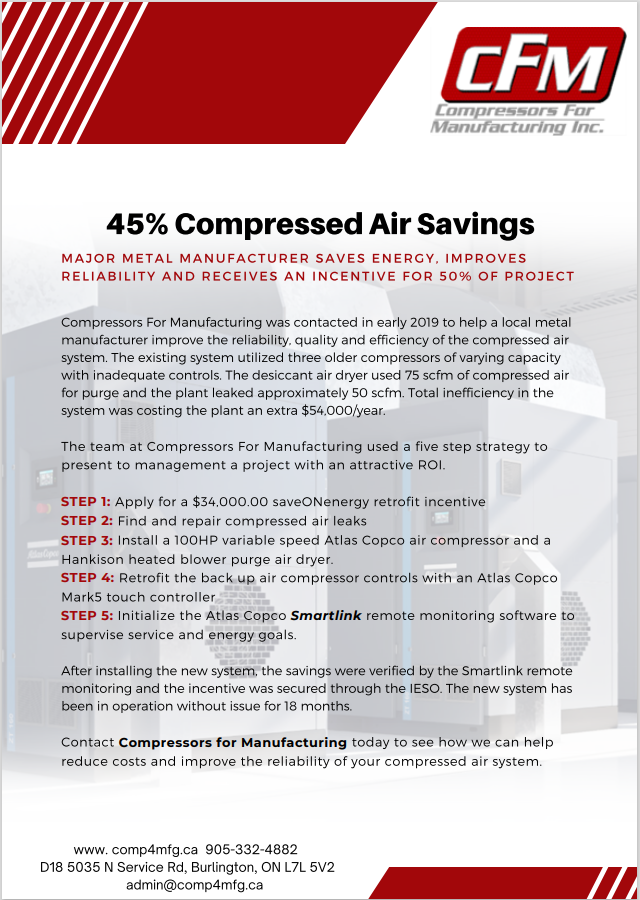 The Compressors For Manufacturing team is ready to get you set up with the perfect air compressor for your specifications