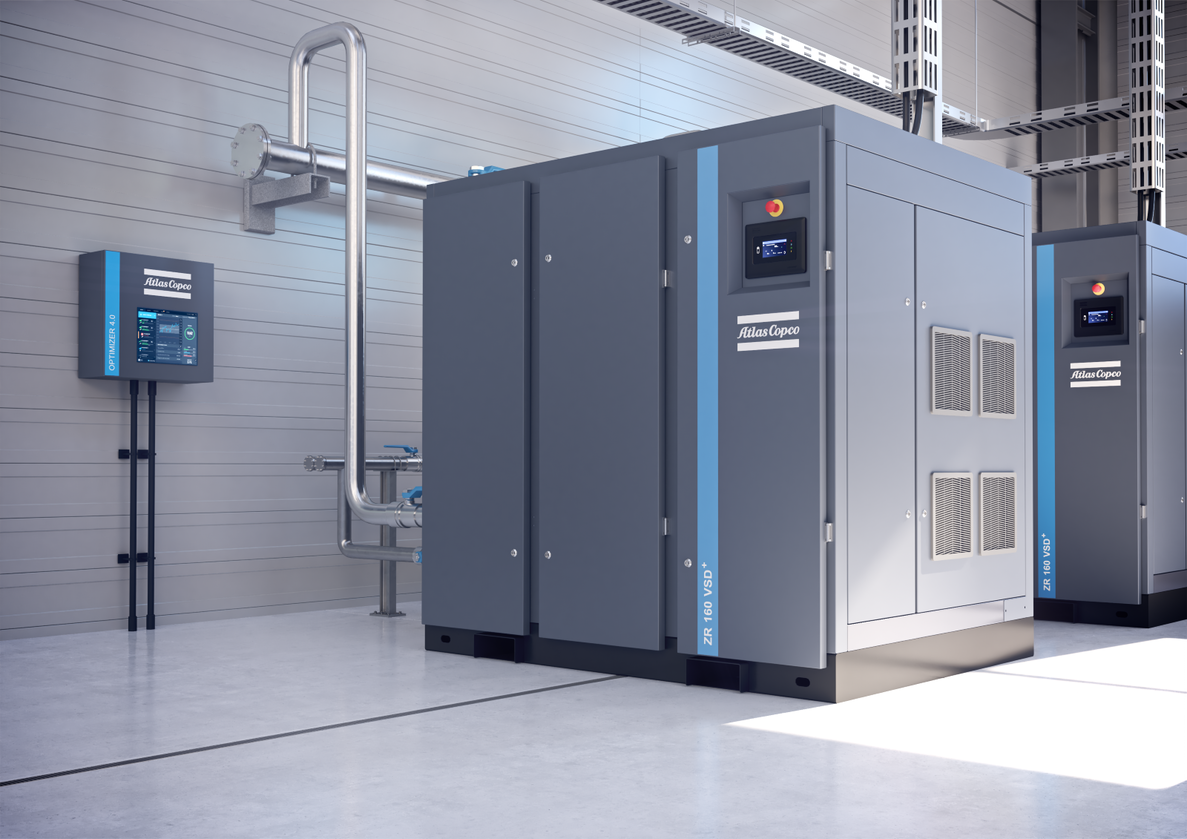 45% Compressed Air Savings
MAJOR METAL MANUFACTURER SAVES ENERGY, IMPROVES
RELIABILITY AND RECEIVES AN INCENTIVE FOR 50% OF PROJECT
Compressors For Manufacturing was contacted in early 2019 to help a local metal manufacturer improve the reliability, quality and efficiency of the compressed air system. The existing system utilized three older compressors of varying capacity with inadequate controls. The desiccant air dryer used 75 scfm of compressed air for purge and the plant leaked approximately 50 scfm. Total inefficiency in the system was costing the plant an extra $54,000/year. The team at Compressors For Manufacturing used a five step strategy to present to management a project with an attractive ROI. This is how they achieved 45% compressed air savings:
Step 1:
Apply for a $34,000.00 saveONenergy retrofit incentive
Step 2:
Find and repair compressed air leaks
Step 3:
Install a 100HP variable speed Atlas Copco air compressor and a
Hankison heated blower purge air dryer
Step 4:
Retrofit the back up air compressor controls with an Atlas Copco
Mark5 touch controller
Step 5:
Initialize the Atlas Copco Smartlink remote monitoring software to
supervise service and energy goals.
After installing the new system, the savings were verified by the Smartlink remote monitoring and the incentive was secured through the IESO. The new system has been in operation without issue for 18 months. Contact Compressors for Manufacturing today to see how we can help reduce costs and improve the reliability of your compressed air system.
---