Hankison CATALITE® CBA Series Breathing Air Purifiers
At Compressors for Manufacturing, we understand how important your employees' welfare is to you. A breathing air purifier can help you maintain a safe and healthy workplace for your people, enabling you to achieve this objective. By providing your staff with access to the best air purifiers, you can safeguard their lives while also improving productivity
We supply world-class breathing air systems made by Hankison. These systems are used in every type of industry, including aviation, automotive, transportation and manufacturing. We can supply and install a variety of products and systems to meet your company's needs. Contact us to learn more.
Hankison's Catalite breathing air purifiers represent premium performance technology that provides the clean, dry air necessary to keep your workers safe. The CBA Series is designed to be used in addition to your plant's air source. It converts compressed air to breathable air for those processes identified as hazardous.
The breathing air purifiers have been engineered to remove contaminants through six stages of filtration meeting various breathing air standards as a result. Offering advanced controls and analyzers, the Catalite CBA Series breathing air purifiers are a complete solution for your breathing air treatment processes.
See an example of our before and after installation of the Hankison Flex 4.5 Dryer.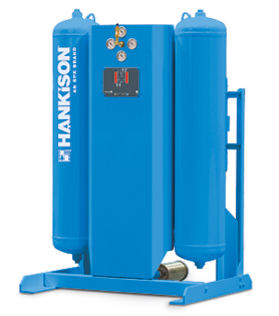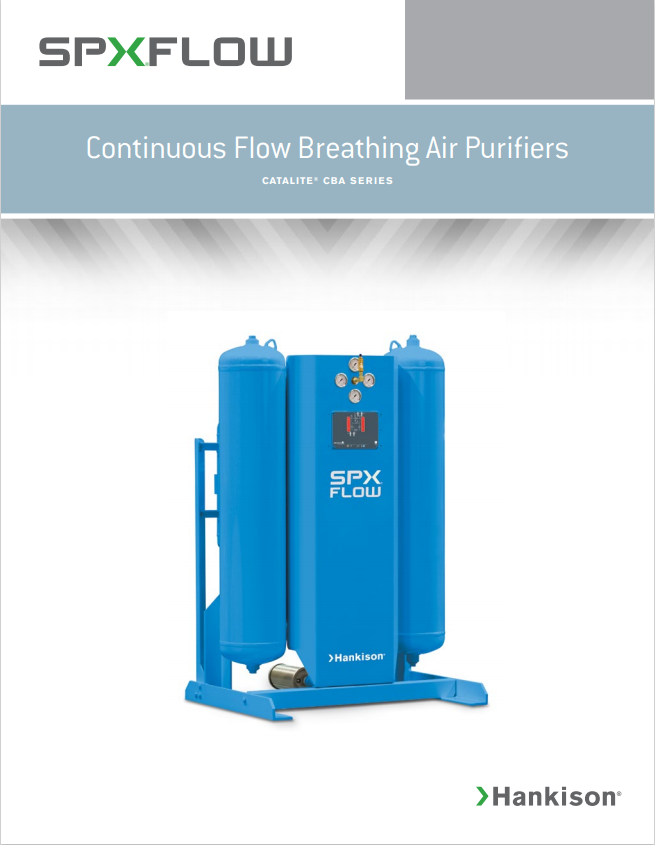 Continuous Flow Breathing Air Purifiers
The CATALITE CBA Series delivers breathing air quality under international standards. Environmental safety standards mandate the need for a suitable air supply to ensure worker safety. CATALITE CBA Breathing Air Purifiers enable industries to meet required standards.
OSHA: CFR1910.134
(Occupational Safety & Health Association)
CSA: Z180.1-13
(Canadian Standards Association)
CGA: G-7
(Compressed Gas Association)
ANSI: Z88.2-1080
(American National Standards Institute)
For more information on our Hankison breathing air purifiers