Air Compressor Installation
Stress-Free Installation
When you purchase new or used industrial air equipment from us, we make it an easy and stress-free experience. Our servicing doesn't end with the delivery of your new equipment. If you like, we'd be happy to supply the movers, plumbers, electricians and HVAC professionals needed to complete any installation you require.
At CFM, we are a complete turn-key installation company for all your industrial compressed air needs. We provide site inspections and recommend different ways to improve your plant piping in and out of the compressor room. We look for issues such as inadequate sized piping, insufficient storage tanks, dangerous conditions like hoses leaking and equipment without by-passes. All of these problems can be resolved quickly and efficiently with our support.
Our team can help you determine the size of air compressor you'll need and provide drawings in Auto CAD and PDF to show you how the new system or equipment will tie into your existing system. Finally, we provide the Technical Standards and Safety Authority (TSSA) registration to complete the project.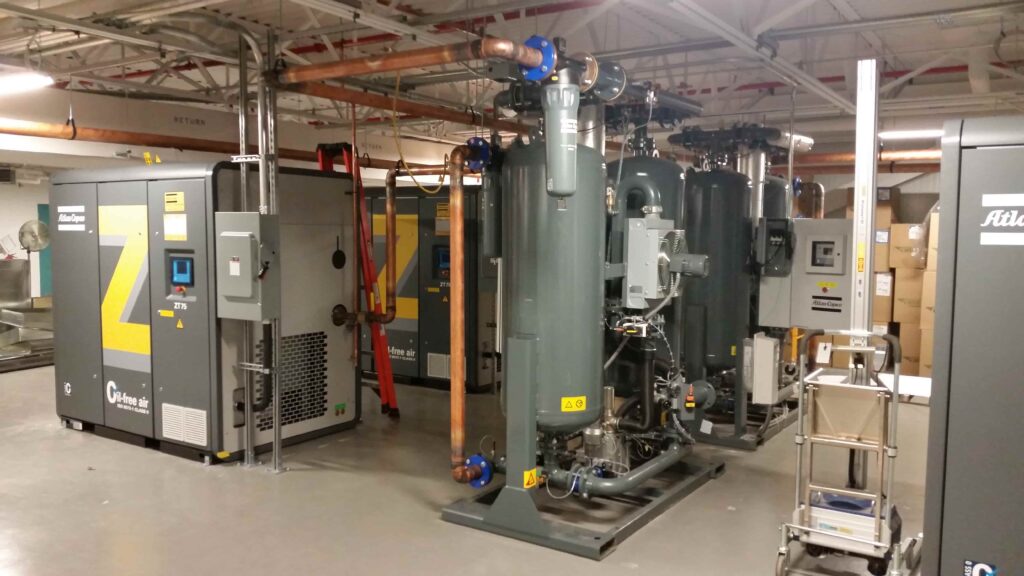 Discover how CFM can help with your compressed air installation