HMM & SSM Series Membrane Air Dryers
HMM Series Continuous Flow Membrane Dryers — Steady Performance 24/7
HMM Series modular membrane compressed air dryers provide clean, dry compressed air wherever you need it; no electricity required.
Designed for continuous flow applications, HMM Series dryers pass a constant side-stream of dry sweep air to exhaust the extracted water vapor into the ambient surroundings.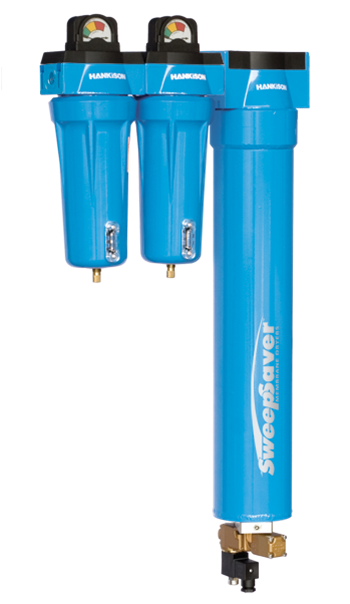 Modular Membrane Compressed Air Dryers
SweepSaver Series features digital purge control to help you gain control over wasted energy in applications where process air demands start and stop. Traditional membrane dryers are designed for 24/7 operations in continuous flow applications. They pass a constant side-stream of dry process gas known as "sweep air" to exhaust extracted water vapour into the ambient surroundings. When applied to intermittent duty applications that valuable sweep air is wasted when there is no air demand. SweepSaver Series saves you energy and stops unnecessary wear and tear to your air compressor.
Contact the Compressors For Manufacturing team for any inquiries