Hankison HPET Series Dryers
HPET Series – The Solution for PET Blow Molding Compressed Air Installations!
Since 1948 Hankison has been a trusted brand name known for reliable refrigerated dryers and filters. Removing moisture, solid particulate, and oil from the air lines which are at the heart of every blow molding process.
Hankison HPET Series dryers are built in accordance to UL/CSA certification and designed for 725 psig (51 kg/cm2) operation. The HPET system incorporates compact plate heat exchanger technology. In order to maintain stable 38°F (3°C) dew points for the life of the unit.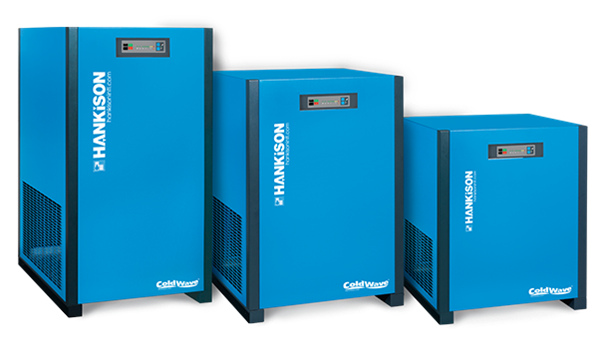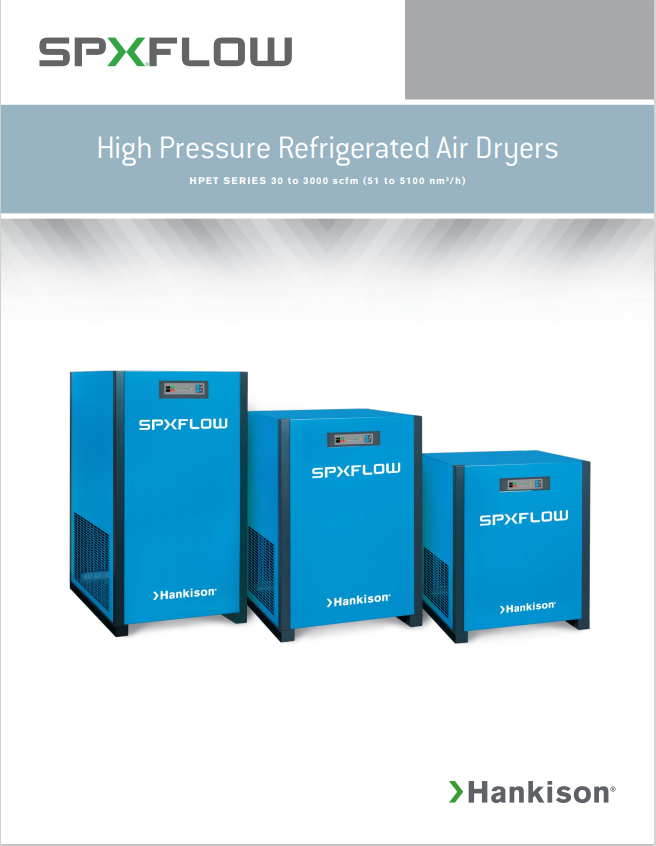 High Pressure Refrigerated Air Dryers
Hankison HPET refrigerated air dryers are an integral component for high pressure compressed air installations. A trusted brand name known since 1948. Hankison air treatment products remove water vapor, solid particulate and oil areosls and vapor for efficient compressed air systems. Designed for 725 psig (50 bar) operation, applications for HPET dryers include blow molding, aeronautical valve testing, pharmaceutical packaging and injection molding.
Hankison HPET Series dryers are built in accordance to UL/ CSA certification and offer time-tested, field proven technology guaranteed to provide years of trouble free service.
Contact the Compressors For Manufacturing team for any inquiries